The Wealth of Your Metaphysical Nature Course
March 28, 2021 @ 11:00 am

-

2:30 pm

$55.00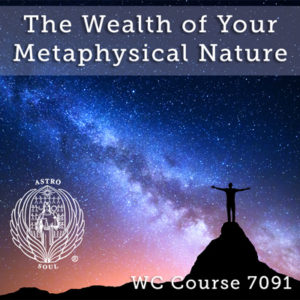 Do you often doubt the messages that come from your psychic senses?
What is the essence of your meta-physical truth?
Gain a better understanding of your inner communication system you were born with making it practical in your daily life.
What you will experience:
*Experience unique techniques to help you unfold your Clairaudient and Clairvoyant metaphysical natures.
*Astro-travel to the source.
*Learn a tool to clear your Aura.
*Discover the four avenues of your inner communication system of Prophecy, Intuition, Vision, and Feeling.
*Feel without touch
*Register here for this live event:
Become connected with others and share yourself in this fun, joyful, dynamic class.
Investment: $55.
A certificate will be mailed to you from Wayshowers College for attending this class.