Spiritual Foundations for Inner Peace
January 18 @ 1:00 pm

-

5:00 pm

$65.00
Have more inner peace in your life.
Are you at a crossroads in your life and have a difficult time making decisions?
Therefore, you need a mindful spiritual approach with fresh insights that work.
Foundations for Spiritual Living is an important new approach to a contemporary lifestyle. It will surprise you with uncanny methods. They will help propel you to new personal breakthroughs. Also there are three important foundations that will be covered:
Clarifying your True Life Purpose
Acknowledging your Ascended Masters (Angels) and how they help you
Trusting your hunches and first impressions that manifest through your 6th Sense
Successfully using these three foundations is the difference between just surviving and enjoying life.
Create more inner peace in your life with this four-hour workshop:
Four techniques to strengthen your aura from negativity and create a deep relaxation.
How spiritual contracts are an essential part of your law of attraction. This one topic helps to better understand your relationships and children.
Also explained are important insights into Ascended Masters, Life After Death, Cycles of Life, and Soul Essence. Discover the true purpose of your Angels.
No fewer than Four Techniques where you will experience spiritual sensitivity. Experience your healing touch and psychometry. Also learn how to use your Clairaudient first impression. Seeing the Aura will be taught. Another technique is Spiritual Cleansing of the aura. This will increase your protection from negativity.
Ways Psychic Sensitivity, 6th Sense, and Extra Sensory Perception (ESP) are similar. Also learn how they are a part of your daily life without realizing it.
Start experiencing glimpses of your unique Life Purpose. Your Life Purpose becomes an inner reference for creating inner peace.
By the end of this workshop you will create a profound sense of inner peace as THE REAL YOU blossoms.
Finally, start experiencing glimpses of your unique life purpose. Most of all, share and interact with other like-minded people. Find a belonging with your spiritual family – you are not alone.
Register Now, and reserve your space
Get to know the presenters, Diana and Roger Ringo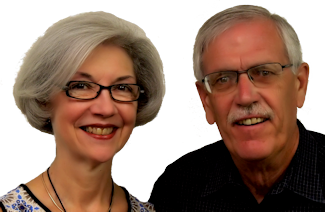 Diana and Roger have been married over 40 years and raised two sons. Additionally, they have a deep understanding of the spiritual basis of relationships. This includes partners and raising a family. Their success can be attributed to the consistent implementation of mindful spirituality in their daily lives.
Also, Diana and Roger offer spiritual development workshops, classes, and private consultations. As a result, these services will give you deeper insights that will help you transcend any negativity. Their purpose is to help you find answers and start an enjoyable, mindful life. There is hope. Learn more about our spiritual development classes.